Need a Charity? Check out Patriot Outreach, a grassroots charity combating Stress, Suicide and creating All Green Assisted Living Communities. Download a printable flyer
---
It's Official! House Approved, HR36, unanimously
Who said the Democrats and Republicans can't agree? HUA!

On behalf of all Warriors and their Families, we deeply appreciate your support.

Thanks Again…Charging On! – COL Monaco
---
Governor (D) Proclaims "Veterans Day" "Patriot Outreach Day" 2017: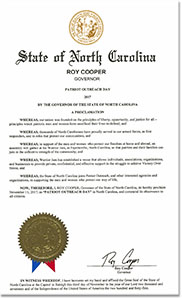 Mayor (R) of Fayetteville (Ft. Bragg) Proclaims "Veterans Day" "Patriot Outreach Day" 2017: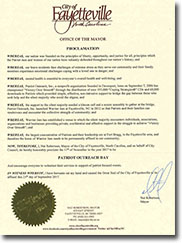 Iowa Governor Branstad Proclaims Memorial Day
in Iowa "Patriot Outreach Day"

Download mp3 Audio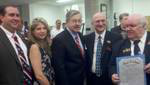 On Monday, May 30th at Camp Dodge in the Iowa Gold Star Military Museum, Gov. Terry Branstad in view of thousands of attendees signed an executive proclamation declaring Memorial Day to be "Patriot Outreach Day."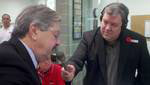 The Iowa Senate and House "unanimously" passed separate resolutions in their own support of Patriot Outreach and Gov. Branstad now adds his voice and executive authority in recognizing Patriot Outreach's outstanding contributions to help our Armed Forces, First Responders and their Families find "Victory over Stress."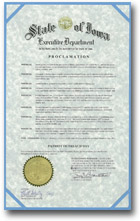 Patriot Outreach is a charitable organization (501) (c) (3) that supports Veterans, Military, First Responders and their Families to find help and healing through their revolutionary CD "Coping Strategies." Patriot Outreach has already provided over 65,000 copies of the Coping Strategies CD and 34,000 downloads at their website PatriotOutreach.org.

Patriot Outreach Spokesman Lee D. Booton had this to say about the uniqueness of the organization's approach, "Our group provides simple, effective, non-intrusive support, designed to bridge the gap between those who seek help and the silent majority who avoid the stigma of seeking assistance."


PatriotOutreach.org has a plethora of resources, links and downloads designed to bring peace to thousands of those who are suffering from anger, stress and even Post-Traumatic Stress Disorder, all of which are related to trauma associated with deployment and life's stressors.

WHO 1040's own "Van and Bonnie" broadcasted live from the event for the Memorial Day Remembrance Program at the Gold Star Museum. Gov. Branstad read the proclamation on air while Patriot Outreach founder and President COL(R) Tony Monaco, Midwest Regional Director Lee Booton, and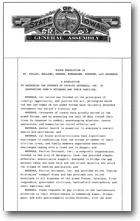 Rep. Dan Kelley, a key supporter and signer of the House Patriot Outreach Resolution, looked on. Karen Schechinger of Army OneSource Iowa and Patriot Outreach Communications Director, Tori Dreyer, took pictures of the event and cheered on the governor as he signed the proclamation.

The event featured a breakfast, gun salutes, the playing of "Taps" and soldiers dressed in various period military uniforms that walked among the museum displays. Weather was excellent and spirits were high as Iowa became a state pioneer in supporting Patriot Outreach and its goal of achieving "Victory Over Stress."
(click on images to see full size version)


Military Praises 'Fantastic' New
Post-Traumatic Stress Therapy
Investigative Reporter discovers simple technique in Coping Strategies is 'going viral', and 'bringing rapid improvement' to warriors...
Article PDF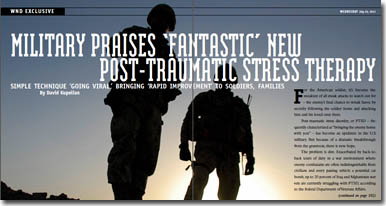 Getting The Word Out!
National Radio Host Alan Taylor of Motor Trend Radio is airing three Public Service Announcements (PSAs) nationally on Radio America Network and Entertainment Radio Network.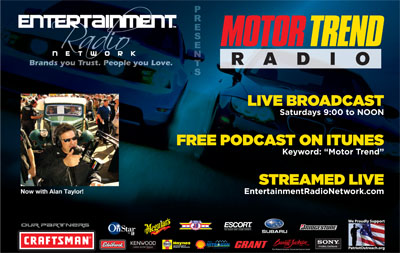 Listen to the PSAs here:
1: Download MP3
2: Download MP3
3: Download MP3

---

Listen to Chaplain (LTC) Pringle on Warrior's Forum.

Fact Sheet
Combating suicide and getting help to our Warriors is critical. Please note the attached letter from Amber, an injured soldier. How many tell signs of suicide are present? (She felt unloved, unappreciated, no hope, no purpose, a burden, and the pain). The Patriot Outreach's "Coping Strategies" CD made the difference. Sadly, not only are active duty military suicides up, the Department of Veterans Affairs, said an average of 18 veterans commit suicide EVERY DAY.

Coping Strategies provides simple, effective, non-intrusive support, and was designed to bridge the gap between those who seek help and the silent majority who avoid the stigma. Patriot Outreach is a (501 (c)(3) tax-exempt) non-profit foundation. Over 55,000 CD's and 34,000 downloads have been provided. Most notable bulk requests - 82nd Airborne Division (5,000), the 91st Division (3,000), and Ft Hood (3,500), Joint Task Force Headquarters (1,500), USO (1,000), and the VFW (8,000).
From the Battlefield, "When I returned from Afghanistan last year to a divorce your CD is what helped me through it, there are soldiers in my unit that need to learn better coping skills." SSG K.M., Infantry, message to Patriot Outreach in requesting additional CD's


Army, Chief of Chaplains, Patriot Outreach is a "…great resource for our Soldiers. The good thing about such a tool is that it helps our Soldiers to begin thinking about seeking counsel for any self-destructive thoughts or behaviors."
Walter Reed, Patriot Outreach Coping Strategies CD,"I have rendered a positive opinion to TSG (The Surgeon General)." Colonel (Dr.), Chief of Psychiatry
National Guard, "Sir, Thank you for your significant contribution to the health of our Troops." MED OPS Branch Chief
USAR, Homeward Bound, Ft Hood, "…our Social Workers were thrilled to have the resource (Coping Strategies). Chaplain (LTC) Brunk
Washington Veterans Affairs, 'This Audio is Great! I had previously attained 100 copies; I have over 200 Vets that I provide service through contracts with the Fed Vet Center and the xxVA. I did give a few to my clinical colleagues who also appreciated the quality. I would appreciate about 100 more for the VN and Iraq/Afg and other Vets in need of bibliotherapy like this awesome audio. Dr. R.V.
Government Combat Trauma Therapist, "I have given your disc (Coping Strategies) to many veterans who find great benefit – I believe it is one of the best disc in production." LJ R, BSW, MSW
Doctor's Office "I heard about this CD from my psychologist who has been treating me for PTSD." Airman Second Class T.C.
Salvation Army (SA) Corps Officer to the Territorial Secretary for Programs seeking a partnership with Patriot Outreach on a "territorial or national level."
SA Major Martsolf, said, Patriot Outreach has "developed a powerful little tool to help soldiers who are returning from the war to help them with 'Coping Strategies."





My Testomional
COL Tony Monaco
PDF Version
Warrior Jam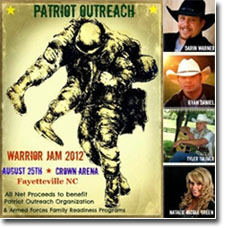 Watch The Highlights!
1st Warrior Jam Trailer
2nd Warrior Jam Trailer
3rd Warrior Jam Trailer
Support Our Troops!
Check it Out!
Featured Articles
The Real Cost of the War
A special report: Why is the U.S. ignoring battle-scarred soldiers?

Warning Signs, Triggers and Coping Strategies
by COL Kathy Platoni
(Psy.D.), 307th Medical Group
Support

LifeLine Resources
Best Online Support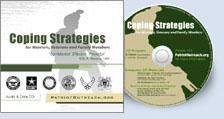 Coping Strategies
TM

A special Multi-Media CD with confidential and effective help for with Anger, Stress, Pain, Combat Stress, and even P.T.S.D. - Over 300,000 CDs and Downloads provided.
Sounding Off!
Listen in! and, discover more insights, news and feedback.
Get The Word Out!

Patriot Outreach is a (501 (c)(3) tax-exempt) non-governmental, non-profit foundation with limited resources. If you have benefited from this service or share in our mission, please help us reach others.


Proclamations
State Proclamation 'Patriot Outreach Day,' October 5, 2014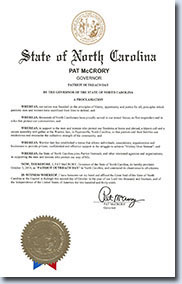 Proclamation 'Patriot Outreach Day,' Fayetteville, North Carolina (Ft. Bragg):