Sounding Off!

Hear the latest news, updates about Patriot Outreach and feedback from those who are benefiting and helping others.
Patriot Outreach Radio Commercial (60 second spot)



Narrator Jerry Doyle, renowned Test Pilot, Actor, Politician and National Talk Show host invites all to support Patriot Outreach. Currently airing on 670 Radio Stations nationally.
Play/Downoad Clip




Part-1 Father Loses Son In Iraq, Joins Marine Corps and Deploys
Dedicated father who lost his wife and later his son in Iraq overcomes anxiety, smoking and the pain of loosing his family.

Part-2 Father Loses Son In Iraq, Joins Marine Corps and Deploys
Father has an epiphany on his third try and is ready to deploy.

Wife No Longer Resents Husband for Returning to Iraq
Wife uses Exercise for five days and it completly changed her life.

Getting the Word Out! On National Radio (170 stations)
COL Monaco speaks with Extreme Results Host David Ruben about Patriot Outreach and what it offers.

Listen to Chaplain (LTC) Pringle on Warrior's Forum


Getting The Word Out!
National Radio Host Alan Taylor of Motor Trend Radio is airing three Public Service Announcements (PSAs) on Radio America Network and Entertainment Radio Network.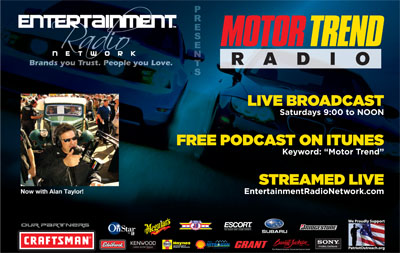 Listen to the PSAs here:
1: Download MP3
2: Download MP3
3: Download MP3

---






My Testimonial
COL Tony. Monaco
Featured Articles
The Real Cost of the War
A special report: Why is the U.S. ignoring battle-scarred soldiers?

Warning Signs, Triggers and Coping Strategies
by COL Kathy Platoni
(Psy.D.), 307th Medical Group
Support

LifeLine Resources
Best Online Support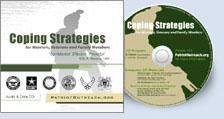 Coping Strategies
TM

A special Multi-Media CD - an offline version of the PatriotOutreach website
Sounding Off!
Listen in! and, discover more insights, news and feedback.
Get The Word Out!

Patriot Outreach is a (501 (c)(3) tax-exempt) non-governmental, non-profit foundation with limited resources. If you have benefited from this service or share in our mission, please help us reach others.