Monday May 8, 2017 - 6415 N National Dr, Kansas City, MO.
Registration begins at 10:30am - Shotgun Starts at 12:00 Noon
Help benefit our Patriots and their Families while enjoying a Fun-Filled day of golf, concerts, celebrity guests, special displays, great food and comradery.
Sponsor A Warrior!
-
Download the Flier

Venue Provided by 'The Deuce' at National Golf Club of Kansas City'



'The Deuce'
V.I.P. Guest Christi Edelbrock: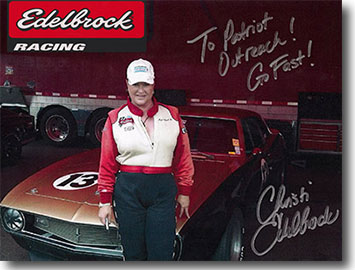 Meet our National SpokesLady, Christi Edelbrock from the Edelbrock automotive dynasty. A true Patriot she has spearhead Rev'ved Up 4 Kids, an innovative and beneficial program helping our Youth, Patriots and their Families.

---
Event Featured Sponsors:

Learn More - Job Application
Edelbrock Family Foundation
EiKO Certified Green Lighting
Ryan Daniel Music

Goliath Pictures
WallBoard Specialties
Elemental Wellness Spa
Insulation Specialties
Phillco Construction LLC
Joe Gravino, CFP

KC Specialty Therapeutics, LLC





My Testimonial
COL Tony Monaco
Become a Sponsor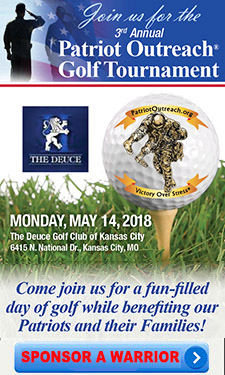 Support

LifeLine Resources
Best Online Support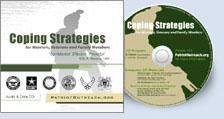 Coping Strategies
TM

A special Multi-Media CD - an offline version of the PatriotOutreach website
Sounding Off!
Listen in! and, discover more insights, news and feedback.
Get The Word Out!

Patriot Outreach is a (501 (c)(3) tax-exempt) non-governmental, non-profit foundation with limited resources. If you have benefited from this service or share in our mission, please help us reach others.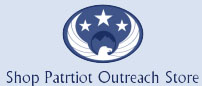 2016 Patriot Outreach Golf Tournament
Northland Lifestyle Magazine
March 2016



Northland Lifestyle Magazine,
March 2016