General Hays Veterans Memorial

Honor Our Heroes!

Several Veterans Groups realizing the need to Honor Our Heroes from "High-Plains" and stationed at Fort Hays, our nation's Frontier Gateway, commissioned The General Hays Veterans Memorial.

Phase 1: Kick-Off
Completed the architectural design; The Pentagon Foundation and the Star pattern of five individual planes, each representing a branch of Our Armed Forces. In Honor of the Self-Sacrifice of our Brothers and Sisters, our Entrance Plaque reads: "Greater love hath no man than this, that a man lay down his life for his friends."- Jesus

Phase 2: Ground Breaking
Outreach, Fundraising, Commission awarded to Phillco Construction LLC, Steal planes, each representing a branch of Our Armed Forces, made in USA

Program Manager is Colonel (R) Jack Shafferman, US Army Corps of Engineers

Phase 3: Dedication

For additional information, including how to help or donate to the General Hays Veterans Memorial, please contact:

Vance Chartier
Project Director
785-623-6747
KansasMerciBoxcar@outlook.com

The General Hays Veterans Memorial

Message from Army Retiree, Vance Chartier,
Project Director

Since the establishment of Fort Hays on October 11, 1866, it became our nations Frontier Gateway. The Fort was named after Major General Alexander Hays. Its purpose was to protect the wagon trains, stagecoach, and railroads.

Since the inception of Old Fort Hays, there have been many Veterans who have served in the many wars since, some who have given the ultimate sacrifice, such as Congressional Medal of Honor recipient, Sergeant John Denny, one of the "Buffalo Soldiers" that had been stationed there.

There have been many Soldiers, Sailors, Airmen, Marines and Guardians that have honorably served our country and many sacrificed all such as a recent hero of the Afghanistan war, Chief Warrant 2 Bryan Nichols who died when the CH 47 aircraft he was flying filled with 20 Special Forces, Afghani soldiers and crew to a remote location to fight the Taliban during "Operation Extortion 17" without any protective escort was shot down.

Sadly, there are no memorial honors the service of all of these Veterans from the "High Plains" of Northwest Kansas.

The proposed Memorial of the "High Plains" will honor all of the Veterans that have sacrificed so much over the years from all parts of Northwest Kansas and will incorporate the existing memorial in its design.

The effort to establish this Memorial is being led by an International/ National Combined Federal Campaign (CFC) and Better Business Bureau Accredited Charity (BBB) "Patriot Outreach" (an IRS 501(C)3) that in addition to helping communities establish memorials to our Veterans, it also uses the preponderance of the money it raises to help those that suffer from PTSD, dementia and other mentally related diseases of those serving in combat and the degenerative diseases of age.

Locally the effort is being led by a committee led by Grand Directeur of the Kansas Merci Box Car and Chef de Gare of Voiture 1543, Vance Chartier (Project Director), and representatives from the American Legion, Marine Corps League, Vietnam Veterans Association and The Disabled Veterans Association among others.
Please Join Us in this Noble Endeavor!
Honor Our Heroes!!

Historical Fort Hays Veterans

Fort Hays -- "The Frontier Gateway"

"On October 11, 1866, in the land of the Cheyenne and Arapaho, Fort Fletcher was reopened approximately one-fourth mile north of its previous location, at the confluence of Big Creek and the North Fork of Big Creek. The Union Pacific Railway, Eastern Division, was being constructed westward roughly paralleling the Smoky Hill Trail and construction workers needed the protection of the U.S. Army. In November 1866 Fort Fletcher was renamed Fort Hays in honor of Major General Alexander Hays, who was killed during the Civil War. As the railroad approached Fort Hays, it became apparent that it would pass approximately five miles to the north of the post."

"The army wanted the fort to be used as a supply depot for other forts in the area and therefore needed it to be located close to the railroad line. In the spring of 1867, a flood nearly wiped out Fort Hays killing nine soldiers and civilians. Two weeks later, on June 23, the new Fort Hays 15 miles east of the previous location and near the railroad right-of-way was occupied. With the arrival of the railway a few months later, the goal of a large supply depot to service forts to the south and west was realized."

"In addition to its supply role, Fort Hays was a base for troops defending the railroad and white settlements in the area. Nearly six hundred troops were stationed here in the early years."

"Some of the famous figures associated with the fort included Congressional Medal of Honor Recipient (Buffalo Soldier) Sergeant John Denny, Wild Bill Hickok, Buffalo Bill Cody, General Nelson Miles, General Philip Sheridan, Major Marcus Reno and Lieutenant Colonel George Armstrong Custer. It was also the home of several well-known Indian wars regiments such as the Seventh U.S. Cavalry, the Fifth U.S. Infantry, and the Tenth U.S. Cavalry, whose black troopers were better known as Buffalo Soldiers. After 25 years of service, Fort Hays was abandoned on November 8, 1889. Today it operates as Fort Hays State Historic Site and Museum."

Video of Fort Hays Historic Site and Museum.

Notable individuals who lived at worked at or associated with Fort Hays include:

General of the Army Philip Sheridan


To protect the Frontier, in 1868, GEN Sheridan, stated: I "transferred my headquarters from Leavenworth to Fort Hays… the prosperous town of Hays City… just beyond the line of the most advanced settlements, and was then the terminus of the Kansas-Pacific railroad." (Personal Memoirs of P.H. Sheridan)


Mr. William F. Cody "Buffalo Bill" with Sitting Bull


GEN Sheridan stated in his Memoirs: During hostile Indians actions, "… Cody rode 350 miles in less than sixty hours, and such an exhibition of endurance and courage was more than enough to convince me that his services (as an Army Scott) would be extremely valuable in the campaign, so I retained him at Fort Hays till the battalion of the 5th Cavalry arrived, and then made him Chief of Scouts for that Regiment."




"In September 1868, the 5th Cavalry Regiment received its orders and began preparations for duty against hostile Indians in Kansas and Nebraska. In the following years, the 5th Cavalry fought many skirmishes and battles against the Sioux, Cheyenne, and Arapaho on the Great Plains, and against the Utes in Colorado. On 8 July 1869 at the Republican River in Kansas, Cpl John Kyle made a valiant stand against attacking Indians resulting in him receiving the Medal of Honor."

"In these campaigns, William F. "Buffalo Bill" Cody acted as chief guide and scout, and first distinguished himself. For this battle, the regiment received the congratulations of the various military commanders and the thanks of the Legislature of Nebraska. It ended Indian terrorism in two States for many years."
Action: At Republican River, Kansas on 8 July 1869:

Citation: "The President of the United States of America, in the name of Congress, takes pleasure in presenting the Medal of Honor to Corporal John Kyle, United States Army, for extraordinary heroism on 8 July 1869, while serving with Company M, 5th U.S. Cavalry, in action at Republican River, Kansas. Corporal Kyle and two others were attacked by eight Indians, but beat them off and badly wounded two of them."

"Cpl John Kile enlisted and then deserted from several military units, including Custer's Summer Expedition, using the alias' John Kelley and John Kyle at different times. When he was brought to Custer for his desertion, he showed Custer his Medal of Honor papers and Custer exonerated his desertion. Several weeks later, he got into a brawl with "Wild Bill" Hickok. He tried to shoot Hickok, but his gun misfired, and then Hickok shot and killed him."

James B. "Wild Bill" Hickok"

In September 1868, "Wild Bill" Hickok was hired as a Scout by the 10th Cavalry Regiment. He was wounded in the foot rescuing several cattlemen in the Bijou Creek Basin who had been surrounded by Indians. "Wild Bill" arrived in Ft. Hays to stay in December 1867 and became a Deputy US Marshall.

The Commander of Fort Hays praised "Wild Bill" in a report to Army's Assistant Adjutant General for his outstanding work in apprehending deserters. In 1869 he became Marshal of Hays until being hired as Abilene's town marshal.


Major George Forsyth


"In July 1865 he was appointed Major of the 9th U.S. Cavalry. In the Summer of 1868, he was ordered by General Sheridan to recruit a party of "fifty first-class hardy frontiersmen" to scout the Indians of Kansas, Nebraska, and Colorado regions."

"Major Forsyth and his second in command, Lieutenant Frederick H. Beecher and the group left Fort Hays on August 29th. Within a few days, Forsyth received word about a raid against a freight train near the settlement of Sheridan, Kansas. They quickly pick up the trail and gave pursuit."

"On September 16 he made camp on the Arickaree Fork of the Republican River, near the present-day Wray, Colorado. At dawn the next day they were attacked by nearly 1,000 Cheyenne, Sioux and Arapaho Indians led by Chief Roman Nose. He and his men retreated to a sandy island in the bed of the river and dug in. They stood off repeated charges by the Indians… Lieutenant Beecher was killed, and Major Forsyth wounded three times. Four more men died in subsequent skirmishes, and the siege was maintained for nine days before relief came, just in time, by the 10th U.S. Cavalry. The engagement became known as the Battle of Beecher's Island, honoring Lieutenant Beecher."



General Custer was sent to Kansas in 1866 as Lieutenant Colonel of the newly formed 7th U.S. Cavalry Regiment. "Following its activation, the Seventh Cavalry Regiment patrolled the Western plains for raiding Native Americans and to protect the westward movement of pioneers. From 1866 to 1881, the regiment marched a total of 181,692 miles (292,342 km) across Kansas, Montana, and Dakota Territory." In June 1867, Custer departed Fort Hays, searching for hostiles.

"In June 1876, Lieutenant Colonel George A. Custer was killed in the Battle of the Little Bighorn, along with 267 soldiers of the 7th Cavalry. Although the regiment is well known for the Battle of the Little Bighorn, it also participated in other battles of the American Indian Wars, including the Battle of Bear Paw (30 September 1877 – 5 October 1877) and the Battle of Crow Agency (5 November 1887). On 29 December 1890, the regiment instigated the Wounded Knee Massacre, an event that signaled the end of the American Indian Wars."

Marcus Albert Reno

"In December 1868, Marcus Reno was promoted to major and served on court-martial duty at Fort Hays, Kansas. On July 21, 1871, he joined the 7th Cavalry as commander at Spartanburg, South Carolina. After several special assignments, he joined the consolidated regiment at Fort Abraham Lincoln in October 1875."

Serving "under George Armstrong Custer in the Great Sioux War against the Lakota (Sioux) and Northern Cheyenne. Reno is most noted for his prominent role in the Battle of the Little Bighorn. This has since been a subject of controversy regarding his command decisions in the course of one of the most infamous defeats in the history of the United States military."

"Court of Inquiry convened at Chicago, Illinois, January 13, 1879, by the President of the United States upon the request of Major Marcus A. Reno, 7th U.S. Cavalry, to investigate his conduct at the Battle of the Little Big Horn, June 25-26, 1876."

"James W. Forsyth remained in the Regular Army after the end of the Civil War. He commanded a brigade of cavalry for two years and was a strong supporter of African Americans and Buffalo Soldiers. He then joined Sheridan again in 1867 and moved with him when he became commander of the Department of Missouri in 1866. Forsyth served first as the department's secretary and then as an inspector, with an appointment in the cavalry. Major James W. Forsyth, 10th Cavalry, took part in military campaigns against the Comanche, Cheyenne, Arapaho, and Kiowa Indians in 1868-69."

In "April 1867 Major Forsyth meets Custer at Ft Hays" Fort Hays where they became life-long friends… On July 11, 1886, was promoted to Colonel of the 7th U.S Cavalry, assumed command of the regiment July 26, 1886."






"The 10th served against the Cheyenne in Kansas at the end of the 1860s, then against the Kiowa and Comanche in Indian Territory, and in the Apache campaigns of the early 1880s. It was involved in the pursuit of Geronimo in 1886 but did not take part in his capture. Its only Medal of Honor recipient in the West, Sergeant William McBryar, received his award for 1890 operations against Apaches who resisted confinement to a reservation."






On August 3, 1866, Major General Philip H. Sheridan, was authorized to raise one regiment of "colored" cavalry to be designated the 9th Regiment of U. S. Cavalry. In June 1881, the regiment was reassigned from New Mexico to Kansas and Indian Territory, where it remained until 1885 patrolling the northern portion of Indian Territory and southern Kansas.

"Sergeant John Denny enlisted in the United States Army on June 13, 1867, and was assigned to the 10th Cavalry. Following a five-year stint with the 10th, Sgt. Denny reenlisted and was assigned to the 9th Cavalry."

Citation: "The President of the United States of America, in the name of Congress, takes pleasure in presenting the Medal of Honor to Sergeant John Denny, United States Army, for extraordinary heroism on 18 September 1879, while serving with Company C, 9th U.S. Cavalry, in action at Las Animas Canyon, New Mexico. Sergeant Denny removed a wounded comrade, under a heavy fire, to a place of safety."

Louis H. Carpenter "was appointed Captain on 28 July 1866 of "D" company, 10th Cavalry and served with them for thirteen (13) years of continuous Indian wars. His men respected him, and his company had the lowest desertion rate of the regular army during his charge. His ability to train and lead was notable, and he was mentioned in the official reports for Gettysburg and an order issued by General Sheridan concerning combat on the Beaver Creek in Kansas."

"Carpenter was awarded the Medal of Honor as a Captain with the 10th Cavalry ("The Buffalo Soldiers") during a forced march to the relief of Colonel Forsyth on the Arickaree Fork of the Republican River, Colorado, and for the combat on the Beaver, in the campaign of 1868. Brevetted Colonel for gallant conduct in engagement with the Cheyenne and Sioux Indians in 1868."

"Carpenter's Congressional of Medal of Honor citation reads:

"Captain Louis H. Carpenter, Company H. Actions: At Indian campaigns in Kansas and Colorado, September October 1868. Entered service at: Philadelphia, Pa. Birth: Glassboro, N.J. Date of issue 8 April 1898. Citation: Was gallant and meritorious throughout the campaigns, especially in the combat of October 15 and in the forced March on September 23, 24 and 25 to the relief of Forsyth's Scouts, who were known to be in danger of annihilation by largely superior forces of Indians."





Brigadier General Miles "was involved in almost every major battle of the Civil War, was wounded several times, and was awarded the Congressional Medal of Honor. During the Indian Wars, he commanded the Fifth U.S. Infantry regiment, with some companies operating at times as mounted infantry and took part in nearly all the major campaigns the army waged against the Plains Indians."

"In the spring of 1870, the 5th beat off Indian attacks on the Kansas Pacific Railroad." "On 9 September 1873, a drunken row among 6th Cavalrymen in Hays Kansas resulted in two troopers being killed."

"From July 1874 to February 1875, Miles led a mixed force of the 5th Infantry and 6th Cavalry in campaigns against the Southern Cheyenne, Comanche and Kiowa Indians along the Red and Washita Rivers in Indian Territory and Texas. The 5th Infantry also played a major role in the Red River War."




Video:
Fort Hays: Ghosts of the Plains - The Blue Light Lady

"She was the young wife of Ephriam Polly, the hospital steward, or male nurse, during the cholera epidemic at Fort Hays in 1867. Elizabeth was the hospital matron who helped sick and dying soldiers deal with what was, for many, the final hours of their lives. In the evening she would often walk to the hill south of the fort, now known as Sentinel Hill, where she is said to have found some comfort and spiritual healing."

"To most people who live in Hays, she is known as the "Blue Light Lady. "Elizabeth Polly's spirit is said to walk the hill still looking to comfort her soldiers. Many people have made attempts to witness her spirit firsthand. Some have claimed that she has appeared wearing a blue, prairie-style dress and bonnet, while others claim that she is a misty blue light. Other people have claimed that while waiting at the top of the hill for Elizabeth's spirit to arrive, footsteps have been heard walking up the hill and suddenly disappearing at the top, yet nobody was to be found around the hill."

"One specific event was reported in 1950 when a police officer radioed a report to dispatch saying that he had just hit a woman dressed in blue not far from the hill. He then quickly exited his car and searched for a body. None was ever found

Home to the historically unique, Kansas Merci Boxcar & Museum. The boxcar was 1 of 49 box cars sent to each state and one to be shared by The District of Columbia and Hawaii as a thank you from France for the 700 boxcars of grain and other items needed for the recovery from WWII organized by News Commentator Drew Pearson. It went on a 120 city tour of Kansas in 140 days and arrived in Hays on November 11, 1949.

The boxcars connection to the Military was as a carrier for either 40 men or 8 horses and their equipment from port to close to the front lines of WWI. It is managed and preserved by The Society of 40 Men and 8 Horses who also has established a small museum of the history of the boxcar and exhibits uniforms from the wars of the 20th century. There also exists a small concrete memorial established by the American Legion and Veterans of Foreign Wars organizations that honor the Veterans of Hays.

Merci Boxcar Flyer



40/8 Grande du Kansas – Merci Boxcar

Hays, Kansas – Things To Do

Merci Train – Kansas

Kansas WWI – Merci Train Boxcar

Kansas Historical Society: Merci Train Gifts

Merci Train



Home of a Patton Tank, M60A1, served in the US Military from the Vietnam and Cold War era and which was phased out when the M1 Abrams tank was fielded in the 1980s, still extensively used worldwide


"Dances with Wolves"


Lieutenant John Dunbar (Kevin Costner) popularized Fort Hays in his international successful movie "Dances with Wolves," now an American epic Western film; earning seven Academy Awards, including Best Picture.

Dances With Wolves "Fort Hays" Trailer


The Veteran Alliance


American Legion
Post 173



SAL 173




Disabled American Veterans Chapter 18


Vietnam Veterans
Chapter 939





VOITURE LOCALE 1543


USMC
Detachment 740



Patriot Outreach








For additional information, including how to help or donate to the General Hays Veterans Memorial, please contact:

Vance Chartier
Project Director
785-623-6747
KansasMerciBoxcar@outlook.com
Join Us on Facebook



Veterans Memorial Renderings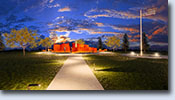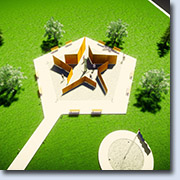 Patriot Outreach
Governor (D) Proclaims "Veterans Day" "Patriot Outreach Day" 2017:
Mayor (R) of Fayetteville (Ft. Bragg) Proclaims "Veterans Day" "Patriot Outreach Day" 2017:
Patriot Outreach Earns Combined Federal Campaign Approval!
CFC audit revealed that Patriot Outreach provided 96.6% to Programs, with only 3.4% for administration!!



Need a Charity? Check out Patriot Outreach, a Grassroots Charity combating Stress, Suicide and creating Assisted Living Communities.
Download a printable flyer
CFC Determination Letter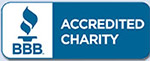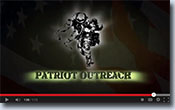 Patriot Outreach Communities PSA Video
"Memorial Day" Proclamations
"Patriot Outreach Day"
2012 to 2013 Proclamations

2012: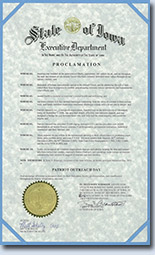 Military Honor Society Passes Resolution:


Giving Back

Giving Back!
Northland Magazine Showcases how Patriot Outreach Organizations are providing real life coping strategies.
Restoring an American Hero
Thank You Patriots!
Honor and history have been restored to a true American Hero,

Exciting Things
are Happening!
Governor proclaims Memorial Day Patriot Outreach Day! Check out the latest news
and events.